We Service All Brands
Our Mission:
To provide top quality parts and services for your turboexpander, regardless of the original manufacturer. Your satisfaction is our top priority.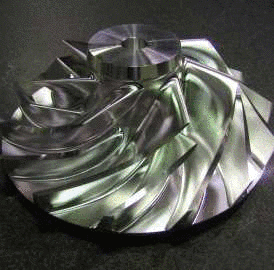 We are your One-Stop turboexpander workshop providing OEM style services for your equipment. We support:
• Rotoflow
• Atlas Copco Rotoflow
• GE Rotoflow
• Airco
• ACD
• Cryostar
• GPS
• Hunter
• LA Turbine (LAT)
• Lotema
• Lucas
• Mafi-Trench Company (MTC)
• Texas Turbine (TTI)
We offer repairs, spare parts, control system upgrades, redesigns, troubleshooting, Field Service, Engineering Services, new equipment, many types of upgrades, and training. If it's related to a turboexpander, we can help.
If your OEM no longer meets your needs, and you wish to avoid the high risk of inexperienced independent workshops, you have come to the right place.
We look forward to hearing from you!
Supported turboexpanders include:
• Turboexpanders with compressor load
• Turboexpanders with generator load
• Turboexpanders with oil friction brake – dynamometer load
• Geothermal turboexpander products
• Expansion turbines in LPG or other gas processing service
• Turboexpanders in nitrogen or other industrial gas services
• Expansion turbines in ethylene or other petrochemical services
• Expansion turbines in dew point control offshore service
• Turboexpanders in power recovery or pressure letdown service
• Expanders with oil lubricated bearings
• Expanders with magnetic bearings
• Turbine expanders with air, process gas, or foil bearings